CONSTRUCTION MATERIALS TESTING SOFTWARE
GET FAST QA/QC RESULTS YOU
CAN TRUST
ForneyVault® integrates testing machines, third-party software and other project systems to eliminate manual errors, increase productivity and produce unquestionable results.




AUTOMATE HOW YOU
TEST

&

REPORT

ON CONCRETE QUALITY
From wet concrete tests in the field, to strength testing in the lab, to quality reports in the office – ForneyVault simplifies everything about your concrete QA/QC process. The outcome? Test methods that can be proven and results that can't be questioned.
EXPLORE on your own


PRODUCT TOURS FOR THE FIELD, THE LAB, AND THE OFFICE
Mobile app to capture and sync sample data and wet concrete properties.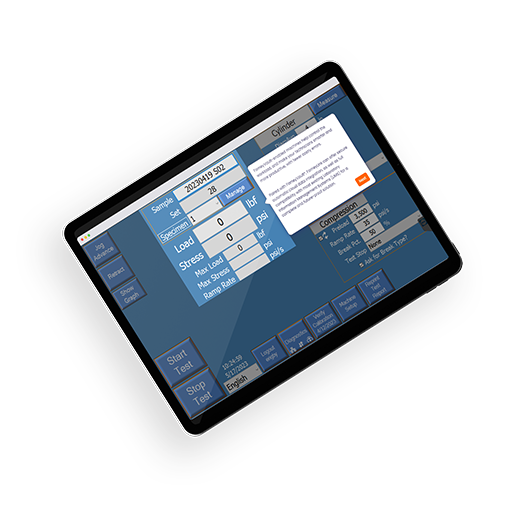 Interface for the machine that helps technicians get more done faster with minimal human error.
A user interface to manage sample data, projects, and the report approval workflow.
AUTOMATE THE TESTING ENVIRONMENT
Eliminate manual specimen identification, testing and data handoffs. With ForneyVault at the center of the testing workflow, a testing engineer gets more done faster with minimal human error.
ACCESS ACCURATE, UNALTERABLE DATA
Results can't be changed as they flow from machine to database to LIMS. And automation removes potential human failure points, so results are accurate every time.
PROMOTE TRUST & TRANSPARENCY
Without human intervention, you can clearly see how a test runs and data flows. Good for testers who want to differentiate, and project owners and regulators who want to know exactly what's going on.
FOR CONSTRUCTION MATERIAL
TESTERS

&

PRODUCERS
"ForneyVault is an indispensable tool for the construction materials laboratory that cares about quality and efficiency. It is a "must have" for the laboratory with a high volume of concrete product testing."
THOR STANGEBYE, PRINCIPAL, MATERIALS LABORATORY MANAGER BRAUN INTERTEC CORPORATION
getting
started

with forneyvault
ForneyVault is a cloud-based platform that you subscribe to on an annual basis. Find out what you'll need to get started – and what you'll get with your subscription.
MATERIAL PRODUCERS & TESTERS
If you're responsible for running tests and the QA/QC process, here's what you'll need:
ForneyVault Subscription
Manual or automatic testing machine equipped with a ForneyLink® touchscreen interface (or RetroPack™), or a Forney VFD™ automatic machine
Barcode Scanner Kit with label printer (optional)
WHAT'S INCLUDED WITH FORNEYVAULT?
ForneyVault comes bundled with all the applications that bring the entire testing workflow together.
ForneyTools (Essential concrete testing software)
ForneyField (Mobile app to sync field reporting with the lab)
Unlimited third-party integrations
see forneyvault in action
We'd love to show you how ForneyVault drives accuracy, productivity and transparency in your unique QA/QC workflows. Just pick a date and time that works for you – or take the interactive Product Tour to explore the software in your own time.